SPEAK Cosmetics X ELSAMARIT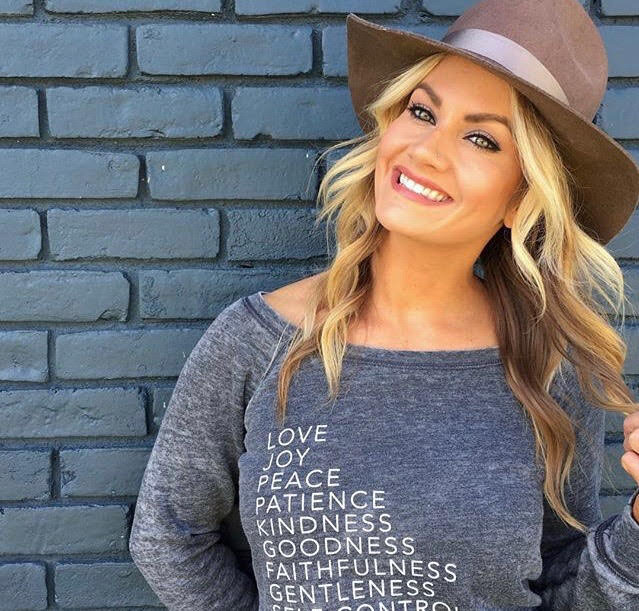 SPEAK Cosmetics X ELSAMARIT
Love with Color - Cosmetics that SPEAK for those who may need a supportive voice
I am beyond humbled and proud to have this rockstar, Courtney, featured on EM. She is the founder of Austin TX based SPEAK Cosmetics. Not only is her story one of incredible strength, the business that she created from her journey is powerful. Her inspiring message, the platform she's building that supports women and men to SPEAK out against domestic violence, and the good-for-you beautiful products, SPEAK Cosmetics is truly a business on a mission. Read more below:
What is Speak Cosmetics?
SPEAK Cosmetics is Loving with Color, it's a community and a platform of hope. It is a two part story, a line that is passionate about good for you ingredients with a stylish look and feel as well as representing something bigger than yourself. The something bigger is; each color represents a story of a survivor of domestic violence, when you wear that color, weather it is LOUD, BOLD, POWER, you can then SPEAK about that person's story, what they overcame and what the name of the color embodies in that person. Loving yourself and loving others by using ingredients that are loving to your lips, ingredients that are transparent and minimal. There is power in swiping a lip color on your lips, on your cheeks, the confidence that it brings, that fact that it boosts your mood, that it enhances the beauty that is already within you. It is more than just lipstick and lipgloss, it is a movement of SPEAKING love with color.
Why did you launch Speak Cosmetics?
It is a two part story that creates a beautiful marriage. Stories are powerful, my own story, while it is not rare, was one that went public, meaning what happened to me was broadcasted on the news and while I felt like I could have kept it a secret, the day it aired I had 18 people call me, even more reach out and write me. You see, I am a survivor of domestic abuse. My ex husband was a police officer and this is why it was on the news. Initially I felt isolated, alone and broken. I was going to stay with this man that was breaking me, but after so many reached out and KEPT reaching out, I was held accountable for staying alive, for leaving this man. I did not know it at the time but I was given a public platform, my story was not kept silent for a reason. I believed God intervened to bring light to such a heavy, traumatic topic. That reason was for me to SPEAK about what I had gone through, to create a community that could help change how people view domestic abuse and the women and men who encounter it.
With a background in cosmetics, I was able to see women's spirits lifted, confidence boosted, as well as provide a listening ear, from an unbiased stranger when I would do their makeup. Doing makeup is not just about covering up someone's flaws, it's also about bringing out the best in someone, allowing them to see a reflection in the mirror that they didn't know could exist. I had so many women tell me, "I never knew I could look like this" and I would tell them, well you are looking at the beauty that was there all along, I just helped enhance it! I started to think about how I could marry what I was so passionate about-Color-with the one thing that changed the course of my life-abuse-and bring hope to others...SPEAKing about what happened to me and providing an outlet for others to share their stories, educating others that may not know what to do if a loved one is in an abusive situation, to provide resources, direction and all while finding beauty through ashes! I started with lip color because it starts with your mouth, your lips, your voice, to SPEAK! I wanted to create color that is vibrant, punchy that puts a smile on your face, all while knowing what your putting on your lips is good for you and if you just so happened to lick it all of, it would not be filled with toxic chemicals. This is why I custom created the formula so I can be mindful and completely transparent about the ingredients. With a lot of natural beauty lines, the perception that the product will not look fun, edgy or stylish so I wanted my components to change that view. I wanted others to look at the packaging and think" that could be a luxury line!" I want women to swipe on SPEAK cosmetics and feel like they have an extra pep in their step.
Can you explain more why it's important to "bring awareness and help erase the stigmas and shame" attached to domestic violence?
As I was sharing my story publicly, there were so many women that were either acquaintances or friends of mine that shared their own personal domestic abuse story with me and several of them told me they had either, never told anyone before or they just never talked about it and it broke my heart. While I don't feel everyone needs to share on this base of a platform that I have found, I do believe that when you speak about something, you give power back to yourself, there is no longer this shadow hiding, it's out in the open. It also allows the person to no longer let the abuser silence them, when that was ultimately the abuser's main goal, to have control and power of their voice. This would also be the thing that was preventing them from receiving help or finding support. I went to counseling for a year after what happened to me and really had no idea how prevalent abuse is, that 1 in 4 women and 1 in 6 men will have encountered domestic abuse. Yet, as a society we do not think that it is our business, that we shouldn't meddle, that is between those parties that are involved and doesn't involve us. I then ask, do you happen to know 4 women? Do you know 6 men? It involves you, while change doesn't happen overnight, education, empowerment and support can be now and constant. Shame in the abused is something that lies to you and says it is your fault, this is something I want to help erase, the stigma that the abused believe comes with that "title". This does not define who you are, your self worth, your identity. There is so much more to you and I want to help those people recognize life as a survivor, hear others stories and know they are not alone.
You're a business with a powerful mission, what advise would you give someone who is just starting their business?
I am still in the baby stages of creating a new business in a space that does not exist prevelantly, meaning having a socially conscious beauty line. I'm still listening and asking questions about what I should do next. What I would advise others though; is things don't always come to you in the ways that you expect them to. Your goals should remain intact but your expectations should fluctuate, be open to those that have been through it. I meet with a group of other business owners that encounter the same struggles I do and this is so important, have a good support system! Whatever business you are launching it is not an easy process no matter how easy others make it look but when you are passionate about something and you really believe in your product, do not give up!
What's next for you and Speak Cosmetics?
SO MANY THINGS!
My husband, Ben, is my #1 fan and also happens to help me in my decisions that I have made about SPEAK, he has helped me create the website, design the packaging and he literally stamps the SPEAK emblem with our own iPad printer. With that being said we want to bring more awareness to what healthy relationships can look like, we want to concentrate on what real honest love can bring and perhaps build more product around this messaging. We want to create SPEAKing engagements to bring awareness and put the concentration on hope and change. I am partnering with several local business for the month of October which is Domestic Violence awareness month to do just that.
We are expanding the line, creating cheek color next since cheeks are for caressing not hitting. We want to expand our wholesale and be in salons and boutiques that can talk about the stories in SPEAK and these women, (and soon to come men). Those intimate environments are where meaningful conversations are built and color is not just on the face but in the stories we tell.
We want to launch on Etsy and Amazon, our vision for SPEAK Cosmetics is when people mention our name, they think about a socially conscious beauty line that gives back, monetarily, emotionally, physically and mentally.
Also part of our profits will go back to two local organizations here in Austin, TX, SAFE and HOPE Alliance.
Since we're all about self and soul care here at EM, what does self care mean to you? How do you practice self and soul care?

Self care is also I believe a two part story, there is the part that you have to grab your oxygen mask first before you can give one to another, meaning there is boundaries and power in saying no, and not feeling like you have to be everything to everyone, taking care of yourself first. Self care to me might resonate more in an emotional sense, in releasing guilt and and having forgiveness for others. The second part is taking care of others, this I believe is soulful care. If there is too much focus on self, that is all you begin to see and it can consume you and you become less self aware and more self absorbed. When you start to focus on helping others, being grateful and serving others you are taking care of yourself by being a part of something bigger than just you. You become connected and find joy in the most unexpected places, this is where my faith in God shows in full force.
Fav EM product and why?
I am HUGE into scents and they take me to places in my mind. I absolutely obsessed with High Vibes Candle, the scent when your burning it reminds me of a luxury hotel in a far off exotic place. When you blow out the candle, the scent stays and people still comment on the smell when they walk into my living room as if the candle is still burning. Thank you for making such a fabulous product! xoxo
How incredible is this women, her mission, and her company?!! You can follow her on IG @courtinlove and @speakcosmetics Visit her site to purchase SPEAK Cosmetics, reminder that a portion of every purchase supports two local organizations in Austin, TX, SAFE and HOPE Alliance. HUGE THANK YOU to Courtney for sharing her story and creating such a powerful brand. 💛💛💛
"I absolutely obsessed with High Vibes Candle, the scent when you're burning it reminds me of a luxury hotel in a far off exotic place." says Courtney and we couldn't agree more ✨✨✨