Bea Rose Salon X ELSAMARIT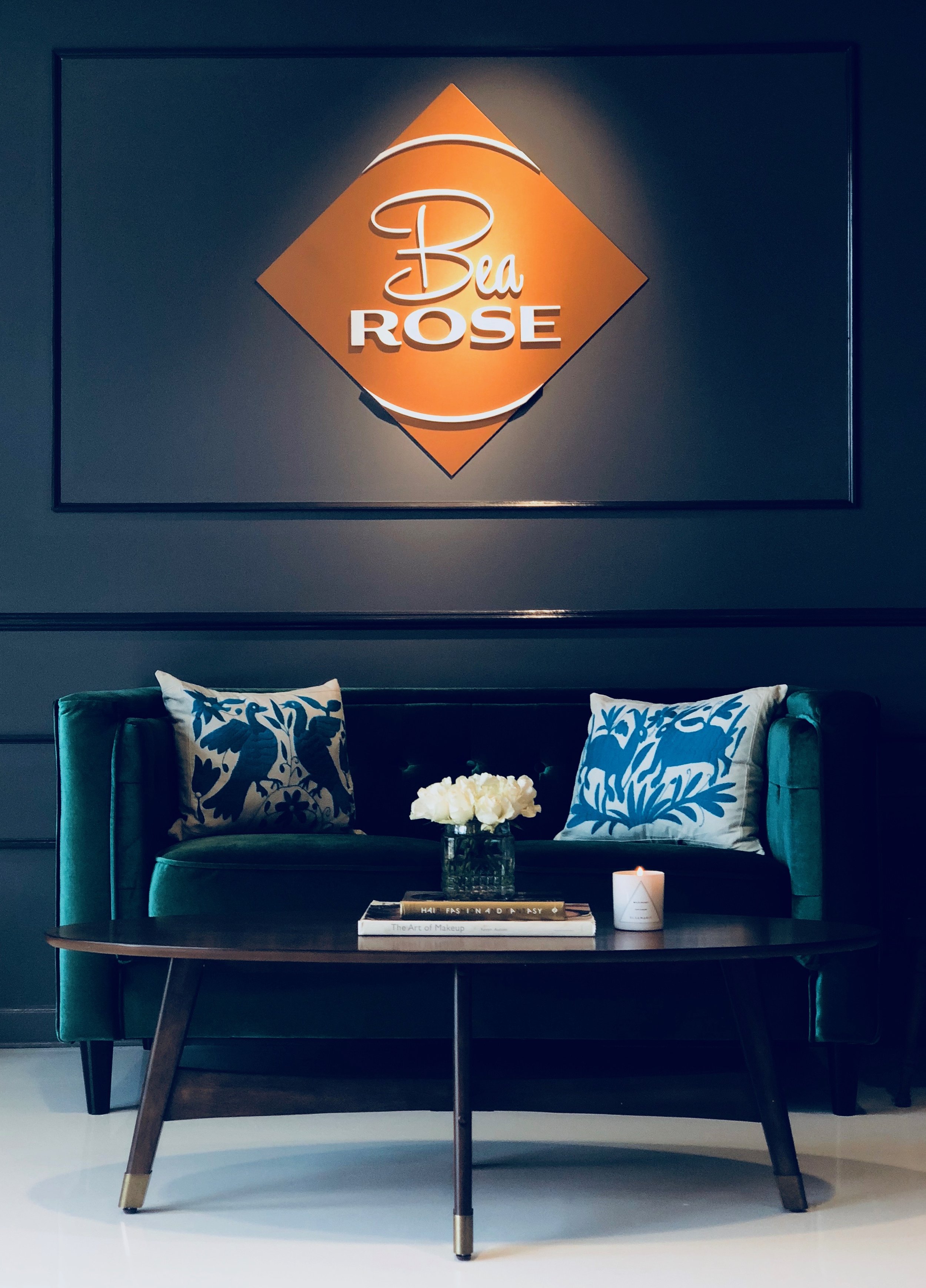 and ELSAMARIT team up for some self and soul care
It is with so much excitement to share with you that ELSAMARIT is expanding! We have partnered with Bea Rose Salon, an amazing new concept salon founded by partners Kyle Brougham and Andrew Pentecost. Located in wonderful Nashville, TN, they have decided to use ELSAMARIT's Free Spirit candle as their signature scent, where they burn it daily and have our candles available in-store. What a dream to walk into this salon for your self care moment and be greeted with our classic Rose & Oud scent!
Some background on the founders: Kyle has over 20 years of experience in the salon industry, where he has worked on (and still does) numerous celebrities, including Nicole Kidman. Andrew has worked in the beauty industry since 2011 and has helped shape brands from Bare Escentuals and MAC Cosmetics, to most recently Charlotte Tilbury. With this dynamic duo, I NEED to go to Nashville and experience Bea Rose Salon.
I asked Andrew to answer some questions on their behalf so I could introduce all of you beauties to these hard-working and extremely talented entrepreneurs, as well as this super exciting collaboration. Continue reading below to learn more about them and don't forget to stop in if you're in Nashville!
How did this business idea come to be?
We both reached a point in our careers where we knew entrepreneurship was the next step for growth. Given we met working on a wedding together, it made sense to continue the same passion that brought us together in the first place.
What was your inspiration behind the name Bea Rose Salon?
Bea Rose is Kyle's grandmother. This larger than life woman that made everyone feel welcome and loved. Over dinner one night, we were thinking about the best experiences in life, and how we could bring that to the salon. Kyle's greatest memory connected back to a family get together at Bea's house. I knew she meant a lot to him as she did so many. I shot up from my chair and said, "THAT'S IT! IT'S BEA ROSE!" And that was that!
What do you want your customers to experience when they come into Bea Rose Salon?
The same hospitality that Bea would show someone in her presence. Welcoming, accepting, and like you're talking to your best friend. Because, let's face it, getting your hair and makeup can be intimidating to some. We know by treating everyone as Bea would, to be validated, heard and understood, breaks down the intimidation and continues her passion for the human connection.
Do you have any special services or the most popular services?
For hair, we would definitely be our color services. Kyle is a magician with his color formulations all the while maintaining the integrity of the hair. For makeup, it would be our tutorials. I have always loved to teach makeup, and now I can do it one-on-one or for private group events. We are actually about to host a ladies' night out for a really fun client of mine!
As busy as you both are what do you do for self care? or how do you prioritize it in your lives?
Our gym time has always been sacred. We get up that extra hour early just to go. Do we workout together? HAHA No! I think it's our time to drown our thoughts with music and endorphins to refuel for the day. It's definitely a meditation time period.
Free Spirit is your salon's signature scent, it's such an honor for ELSAMARIT! Why was having this scent important for your business?
Scent is the only human sense that bypasses the part of brain that controls emotions. That's why scent evokes an immediate response in people. Scent also carries the ability to instantly create memories. Free Spirit is a perfect blend of masculine and feminine energies, something that is hard to do with a rose scent. Every time they smell that gorgeous rose & oud fragrance, I want them to think about their awesome experiences in the salon. Consistency is key and there's no better way to relive that moment other than the perfect scent.
Any advice for people starting a business or new to the beauty industry?
Remember the 1st of anything is always the hardest. Whether it be a first pet, child, car, whatever the case may be, it's not easy. If it were, everyone would do it. And be grateful for every moment. Take the time to step back and look at what has been created. We're reduced to tears quite a bit. It's awesome to look back and see where that hard work got you.
Love this, the salon, these guys, and the inspirational women behind Bea Rose Salon! It's sincerely an honor to be apart of this beautiful concept. Follow Bea Rose Salon on IG: @bea_rose_salon and on facebook.